Ladybirds Class
We would like to wish you a warm welcome to our Reception Class!
Our Teaching Team:
Early Years Leader & Class Teacher (Mon-Wed): Mr D Briscoe
Class Teacher (Thurs - Fri): Mrs J Stevenson
Teaching Assistants: Mrs L Taylor, Mrs E Sayer, Miss G Day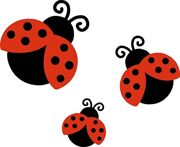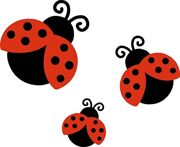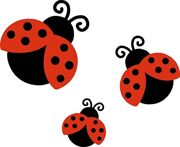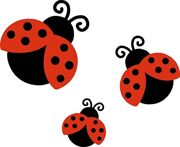 Class Overview:
Welcome to the Ladybirds Class webpage! We hope that the information below is informative and useful.
Ladybirds Class is the Reception Class of Old Buckenham Primary School, and forms the second stage of our Early Years provision within our school. We recognise that our children's learning journey starts with the very first moments that they join our Nursery, which is known as Bumblebees Class, or their existing Nursery / Pre-school setting. Therefore, we place great emphasis on having a strong transition programme which enables our Reception children to make a confident start to their new school year. Further information about our transition arrangements can be found below.
We pride ourselves on the strong positive relationships that we develop with the children and families in our setting, and as an Early Years team we are incredibly passionate about giving our children the best possible start to school life!
We follow the EYFS Statutory Guidance, as outlined by the Government, to provide our children with a well structured and research informed curriculum that is purposeful and exciting. Through a child centred approach, which recognises the interests and needs of each child, we plan for our children to make great progress as they are all valued and taught as unique individuals. Our continuous provision ensures children are developing the 'Characteristics of Effective Learning' ('Playing and Exploring', 'Active Learning', and 'Creating and Thinking Critically'), which underpin the Early Years curriculum. We know that when children are interested and engaged, then they will be motivated to learn and this shapes our practise.
Our Values:
At Old Buckenham, we have 5 core values which we teach our children explicitly throughout our curriculum.
These values are:
Respect
Honesty
Communication
Teamwork
Resilience
Our Curriculum:
At Old Buckenham, we understand that learning through play is essential if a child is to succeed. Therefore we place great emphasis in planning memorable experiences for our young pupils which stem from their interests, and the key skills which we know they need to strive to master. We also recognise the need for key skills to be taught through structured adult led sessions, which children can then build upon further within their play.
The EYFS describes seven areas of learning and development, which are comprised of 'Prime' and 'Specific' skills. The prime areas are those most essential for a child's healthy development and future learning. These are:
Communication and Language
Personal, Social and Emotional Development
Physical Development
These prime areas lay the foundations for children to then be able to succeed in four specific areas. These are:
Literacy
Mathematics
Understanding the World
Expressive Arts and Design.
These seven areas make up our curriculum. Many experiences support the development of several areas of learning simultaneously and it is worth noting that these are not taught seperately. Most of all, the children in Ladybird Class are developing a love of learning and the skills to support them to achieve their own personal goals.
Ladybirds Curriculum Map:
Every half term, we inform our parents of the key overview of what we will be learning over the coming weeks. Please see an overview of what our children will be learning in Summer 2 through our 'Curriculum Map'.
Transition: Key Information for our New Starters in Reception - September 2022:
We have a clear focus on transition at our school because we want our children to flourish, becoming confident and happy members of our school community. Therefore, we offer numerous opportunities for our children and their families to get to know our school so that they can begin to build those key positive relationships with their teaching team. These include 'Stay and Play' sessions, 'Home / School Visits', 'Meet Your Teachers' videos and many more essential experiences. These are held in the Summer term to welcome children and carers into their new learning environment well in advance of the September start, as we recognise the how important it is to look forward to schooling over the Summer holidays, rather than feeling anxious about joining us.
Our Transition Arrangements for 2022 can be found here. More information will follow in Summer 2.